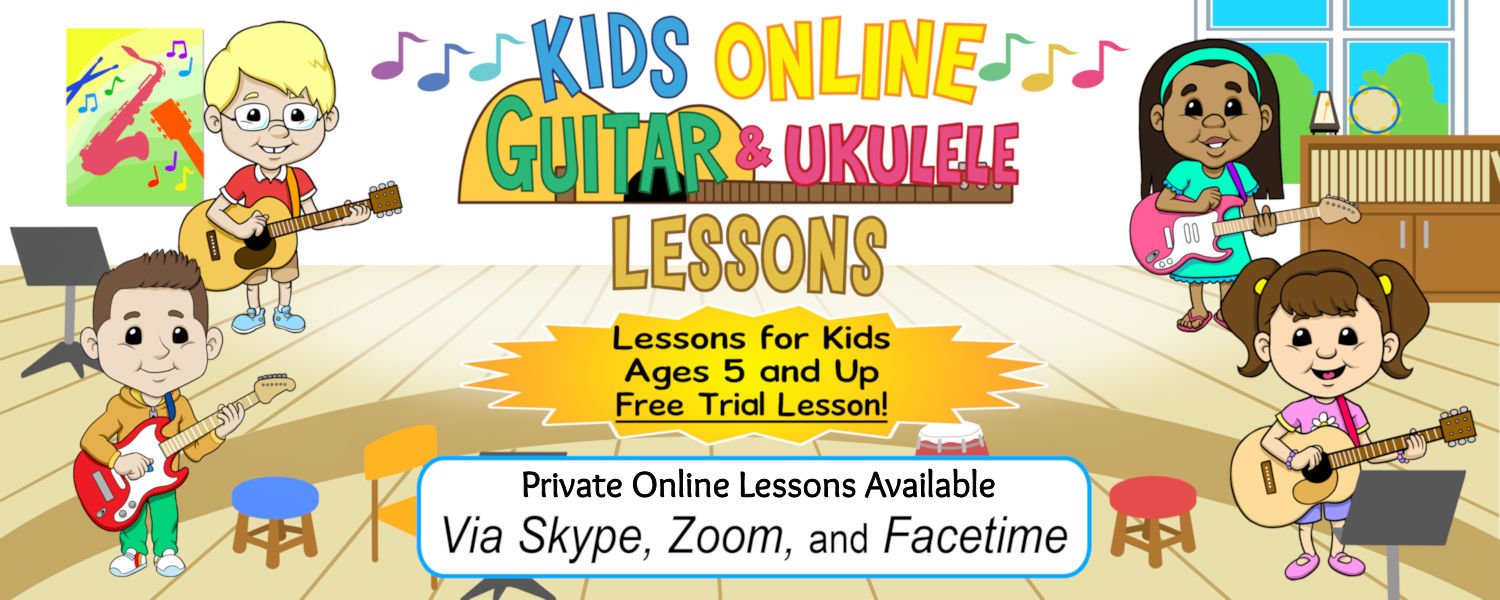 Kids Online Guitar Lessons - Kids Online Ukulele Lessons
Online Guitar Lessons for Kids
Online Ukulele Lessons for Kids
Skype  --  Zoom  --  Facetime
Learn Guitar or Ukulele at Home!
-- We offer a Free Trial Lesson --
Why Learn Guitar?
●   Guitar is one of the easiest instruments for a child to learn.
●   Small guitars are affordable and a perfect "fit" for kids.
●   Kids think guitar is cool!
Why Learn Here?
●   We've developed our own specialized curriculum that works for kids. 
●   We know how to make learning easy and fun. 
●   We can teach your child in the comfort and safety of your own home.
Why Now?
●   Childhood is the best time to begin learning an instrument.
●   Learning an instrument helps develop patience, self-esteem, and discipline.
●   Children need a productive "at-home" hobby now more than ever!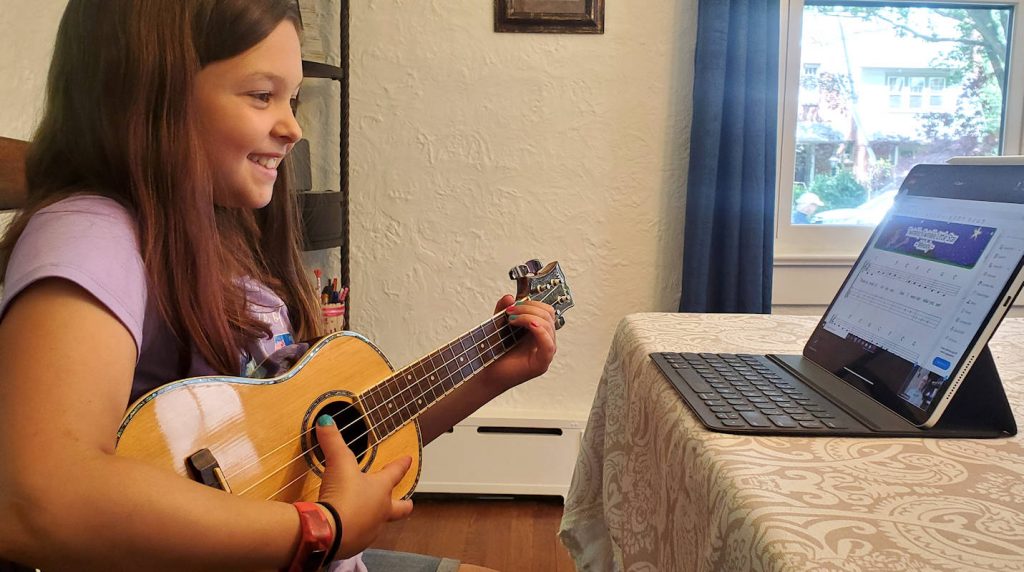 We also teach Ukulele!
●   Ukulele is similar to guitar and is another great option for children. 
●   We provide our specialized curriculum in ukulele format. 
●   Ukulele is a wonderful choice as a first instrument – a great "first step" for anyone interested in playing guitar or stringed instruments later in life.
Learn Guitar or Ukulele -- No Matter Where You Live!
We Offer a Free Online Trial Lesson!